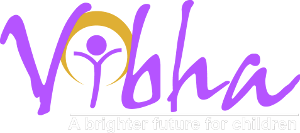 PRESENTS
MISS BOLLYWOOD AUSTIN 2014
Bollywood Shake is proud to present Miss Bollywood Austin 2014 in your city, Austin!
This will be a spectacular evening of fashion, glamour, dance and entertainment that you don't want to miss! Besides a fashion show, the show will include dance performances by Bollywood Shake.
Date: Saturday, March 8th
Time: 7:30-10pm
Venue: Jewish Community Center, 7300 Hart Lane, Austin TX
Esteemed panel of judges will include Bollywood celebrity Zeenat Aman and Miss Austin 2013.
Early bird pricing is $25, $50 and $100 VIP. Ticket prices will go up after March 1st (if any are left!)
You can purchase tickets at Sulekha.com by clicking . Very Limited Seating and Tickets will sell out fast! So buy your tickets now!!
CONTESTANTS
We are looking for bright and talented young ladies between the ages of 15 to 26 years to participate in this year's Miss Bollywood Austin 2014 pageant!
If you are interested, please visit our Contestant page for more details on auditions and how to register.