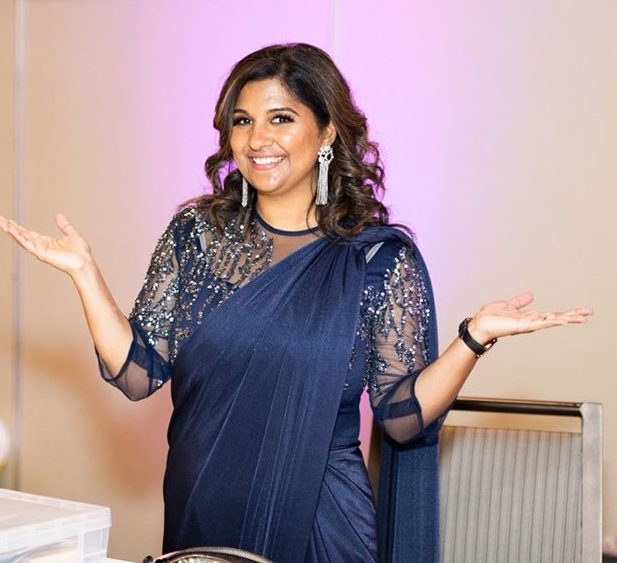 PAGEANT DIRECTOR - Ruchika Dias
Ms. Dias is the Founder and CEO of Bollywood Shake and the Bollywood Pageants. She believes that a woman's true beauty is her inner beauty which always shines through. She created this platform for strong, independent and smart women to be role models in the community and make a difference. The Bollywood Pageants also provide a platform to represent the South Asian Desi Culture to the rest of the world!
Ruchika grew up in India and has been trained in Indian classical music and dance. Ruchika Dias also has an MS degree in Computer Engineering and an MBA degree both from the University of Texas at Austin.
Ruchika Dias was featured on Houston's Fox 26 News, Houston's ABC 13, Austin's News 8 "Fit for Friday" show, KEYE/CBS's "We Are Austin" show, University of Texas's "Daily Texan" newspaper, Austin's Community Impact newspaper, "To Do Austin" magazine, News channel, TV-Asia Houston's Indo American newspaper, Houston's Voice of Asia newspaper and several other media publications.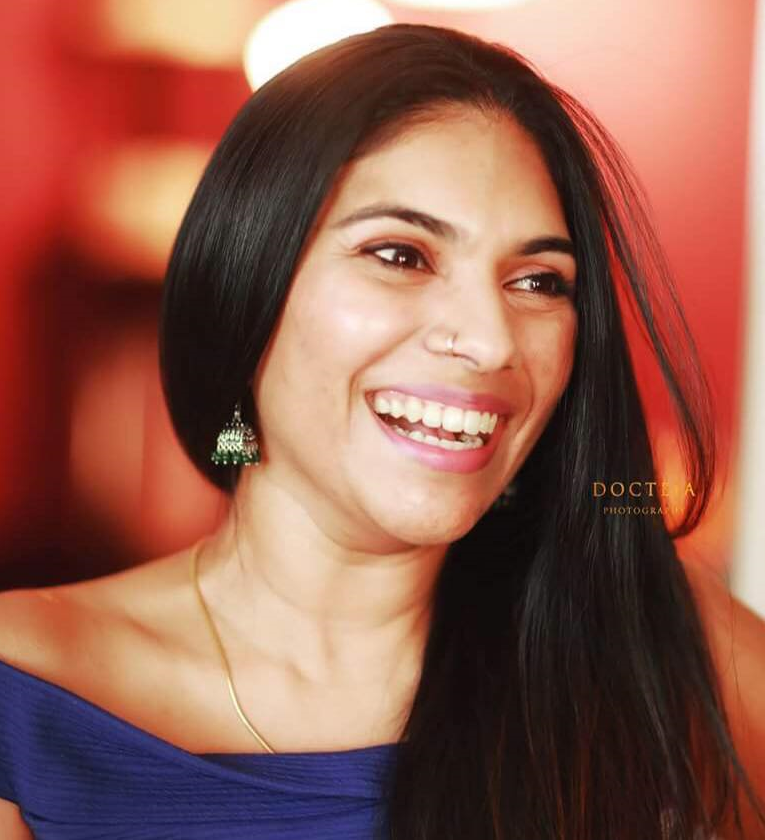 CONTESTANT MANAGER

- Bindhiya Suresh Babu

Bindhiya works at MD Anderson as a Sr. Coding Specialist. She is a mother of 2 wonderful children and wife to an extremely loving and supportive husband. Bindhiya is an extremely talented dancer, very creative and passionate about the projects she works on!

An avid and talented dancer, Bindhiya is trained in various forms of Indian classical dance and now performs Bollywood dancing. She started dancing at the age of 6 and has not stopped since! After performing on various stages, she officially started her own dance troupe Taal in 2016. Bindhiya is always looking at new avenues to explore her talents!

Bindhiya was a contestant in the Bollywood Pageant USA 2015, loves working with people and currently lends her talents as a core team member of the pageant team!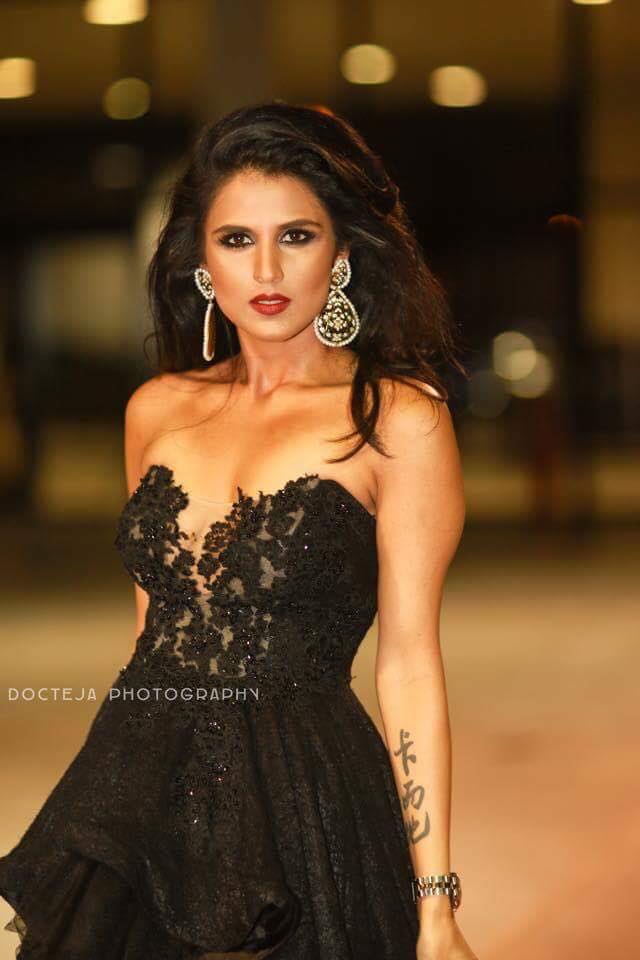 PAGEANT COACH - Niharika Nag
Niharika is a former Miss India Top 10 Finalist, Model, Make-up artist and Radio Jockey. Niharika joined the Bollywood Pageant team because she has always believed in making a difference in the lives of people and her passion and professional experience makes her an asset to the team.
Niharika has participated in Lakme Fashion Week 2009 - 2010, Wills India Fashion Week 2009 - 2010, Colombo International Fashion Week, Bangalore Fashion Week, Chennai International Fashion week and Splash shows in Dubai UAE 2008 - 2010. She won a Contract with Vogue Eyewear for 1 Year. She has walked the runway for designers such as Falguni and Shane Peacock, J J Vallaya, Vikram Phadnis, Manish Malhotra, Manish Arora, Ritu Kumar, Rohit Bal, Satya Paul and Swapnil Shinde. She has also acted in a Kannada movie.
Niharika is also very actively involved in rescue and fostering of stray and abandoned dogs. She believes that it is a very emotionally challenging thing to do, but it makes her feel like she is making a difference in the lives of beings that can't speak for themselves.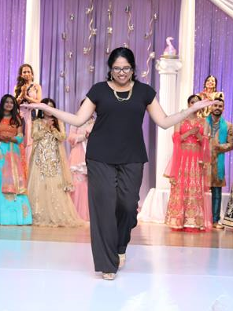 PRODUCTION MANAGER

- ESHA SHAH
Esha Shah is a Physician's Assistant by profession and is a very compassionate, caring and detail-oriented individual. Her love for Bollywood and entertainment brought her to the Bollywood Pageant team and she hasn't left ever since!
Esha's team spirit, get-it-done attitude and attention to detail are huge assets to the team! She makes sure everyone has what they need and that the show quality is top-notch. No stone is left unturned by this thorough professional! She embodies "Beauty with a Purpose" and we are very happy to have Esha on our team!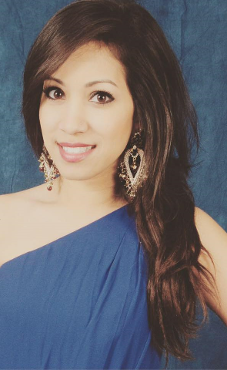 PAGEANT DANCE CHOREGRAPHER - Priti Islam
Priti is a culturally diverse Dancer and Choreographer from Houston. Her love for dance started at the age of 10 when she began to train in traditional, classical and bollywood dance. Priti is currently a choreographer and instructor for Bollywood Shake and has had the privilege to dance with many other professional teams, including Hybrid Rhythms, Ek Do Teen Dance, Nishani Bhangra, Texas Latin Dance, and most recently, OneUp Hip Hop Dance Troupe. In addition, she has performed for music videos, halftime shows, exhibition performances and opening acts for artists such as Sunidhi Chauhan, Atif Aslam, Sonu Nigam and others! Her dance style and inspiration comes from her Bollywood icon, Madhuri Dixit.
Recently, Priti was a finalist in the Miss Texas International 2016 pageant, reigning Miss Houston International 2015, and placed Top 5 in the Miss Bollywood Pageant 2014. Known for her energy, grace and dedication, Priti has continued to share her passion for dance with others and is thrilled at the opportunity to work with the Bollywood Pageant contestants!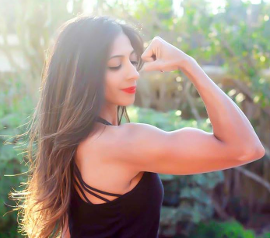 PAGEANT FITNESS COACH - Anu Krish
Anu is a Certified Personal Trainer and Performance Enhancement Specialist. She has her own company called Body zone .
Fitness has always been her passion and she feels fortunate to be able to share this with clients and friends. Her goal as a trainer is to motivate , inspire and educate others about the benefits of exercising and living a healthy lifestyle .
Anu is looking forward to working with the contestants on their fitness and dietary goals as their Fitness Coach!