MR. BOLLYWOOD HOUSTON 2014
Bollywood Shake Presents the first of its kind Mr. Bollywood Houston contest on September 6, 2014 at the Hilton Americas in downtown Houston. Houston's most handsome and dashing guys will compete to win the title of Mr. Bollywood Houston!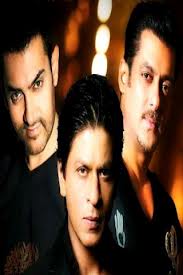 The Mr. Bollywood contest will consist of the following rounds -
ROUND 1 - Introduction Round
ROUND 2 - Bollywood Dialog Or Dance
Winner will get prizes worth $500! Also, winner and family (upto 4) get a picture with the Bollywood celebrity!
Auditions will be held for all interested contestants.
FINAL Audition Date: Saturday, July 12th
Audition Time: 6-7pm
Audition Venue: Bollywood Shake Studio, 2703 Hwy 6 South, Suite 210, Houston TX 77082
Final Registration Fee: $40 per contestant (for final contestants selected after the auditions)
Final registration Fee includes 1 VIP Meet/Greet & Picture with Celebrity($250 Value)
Registration Deadline: July 31, 2014