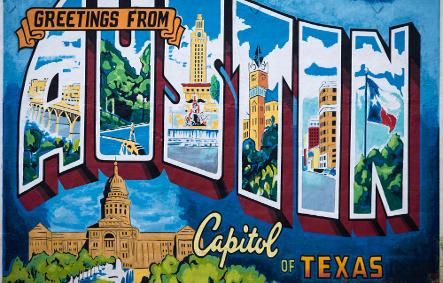 Bollywood pageant USA SOUTH 2017-2018 - AUSTIN, TEXAS
Bollywood Pageant USA South will be held in Austin, Texas on Nov 11-12, 2017.
Participate for your chance to win the title of Teen/Miss/Mrs Bollywood USA South and gain direct entry to the Bollywood Pageant International in Houston, Texas in February 2018!
Register below for your chance to be a part of this amazing opportunity to showcase your talent and boost your confidence. Be a part of this "Beauty with a Purpose" event celebrating women of substance!

Training and interviews will be conducted followed by the USA South pageant finals on the same day.
CLICK HERE for Pageant Rules
CLICK HERE for Judging Criteria
CLICK HERE for Pageant Format
Note: some region specific differences may be there. Detailed info will be sent after registration.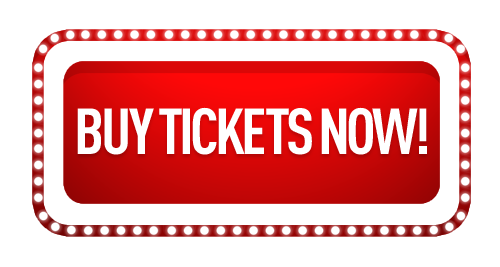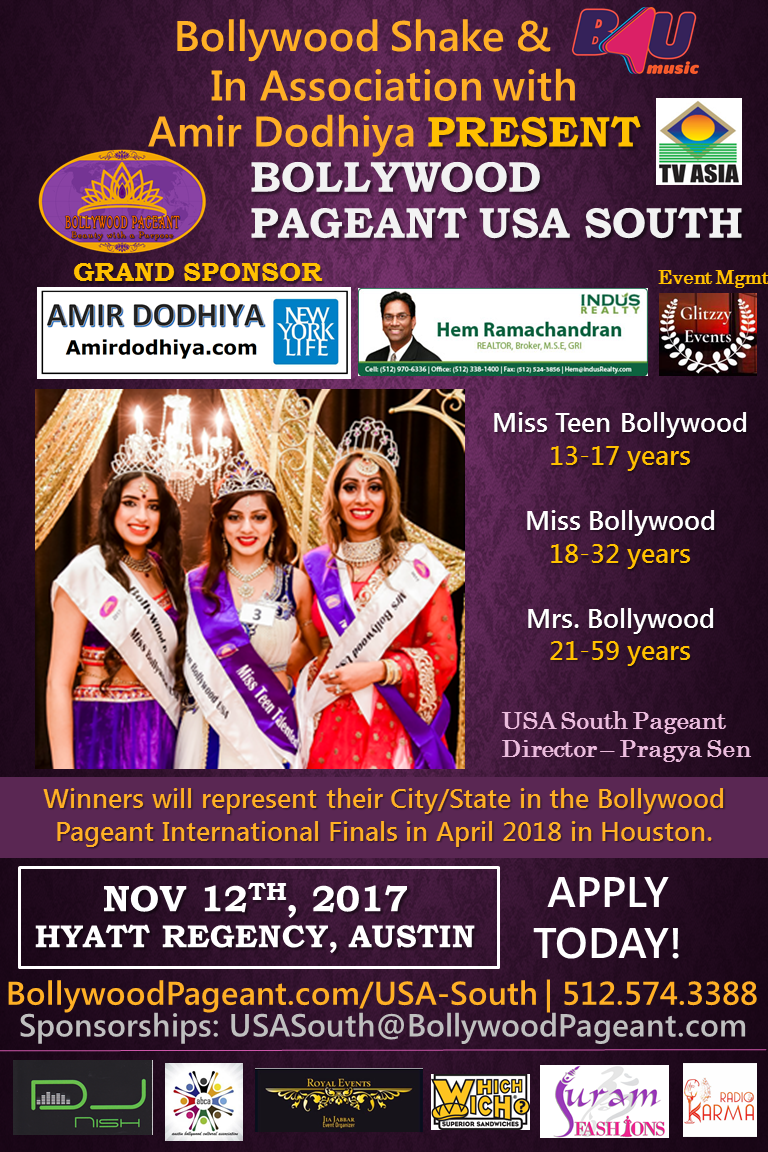 TEEN/MISS/MRS. BOLLYWOOD USA SOUTH 2017- 2018

Date - Nov 11-12, 2017
Location - Austin, TX
Regional Processing/Administration Fees - $15/participant for all registrations
Regional Pageant Registration Fee: $150/participant
Early Discount: $125/participant (valid till Oct 15th, cannot be combined with another discount)
***STUDENT DISCOUNT - $50 OFF Regional Pageant fees ONLY for full-time college students, Valid ID needed. Please mention in the comments during registration process.
Regional PageantRegistration Fee includes - Training from fashion, beauty and corporate professionals and Coaching on walk, choreography and Q&A Round.
Detailed schedule will be shared with contestants after they register.
All interested candidates are required to register and enter their payment information below. An initial processing fee will be charged for all registrations followed by the pageant registration fees.
There will be NO REFUNDS.
Contestants will be responsible for providing clothing for Interview Round, Talent Round, Round 1 - Formal Wear and Round 2- Ethnic Wear rounds. Contestants will be responsible for their own hair and makeup.
Registration Deadline - OCT 27, 2017